About
For those who have followed my work for the past few years know I have worked on many pieces related to music, movies and wildlife.

I am from Tullow, a town in Co. Carlow Ireland. I have lived in other places in recent years such as Waterford city and even abroad in New Zealand and Australia for a short time. I now live in Tullow where I continue to do my artwork.

I have always been interested in art. Growing up my father did portrait work so me and my three older brothers took an interest in art early on in life. As the years passed I lost interest and focused on other things in life. In early 2015 at the age of 29 I decided to try my hand at portrait work and the rest is history as they say. I got my passion back for art.

My style of art is the use of pencils and fine line black pens. I have always had an interest in movies growing up. I enjoy drawing characters that capture the imagination. Music is also a big part of my life and I love to draw pieces related to musicial artists I like, mainly in the rock and metal scene. Wildlife is something I want to do more of going further with my art.
When I create a piece my main aim is a photo realistic style. I love the freedom of having just pencils, pens and paper and giving it my all to create a piece giving it my own style.

Cheers for stopping by and please don't hesitate to shoot me any questions you may have. Contact: [email protected]

Ciarán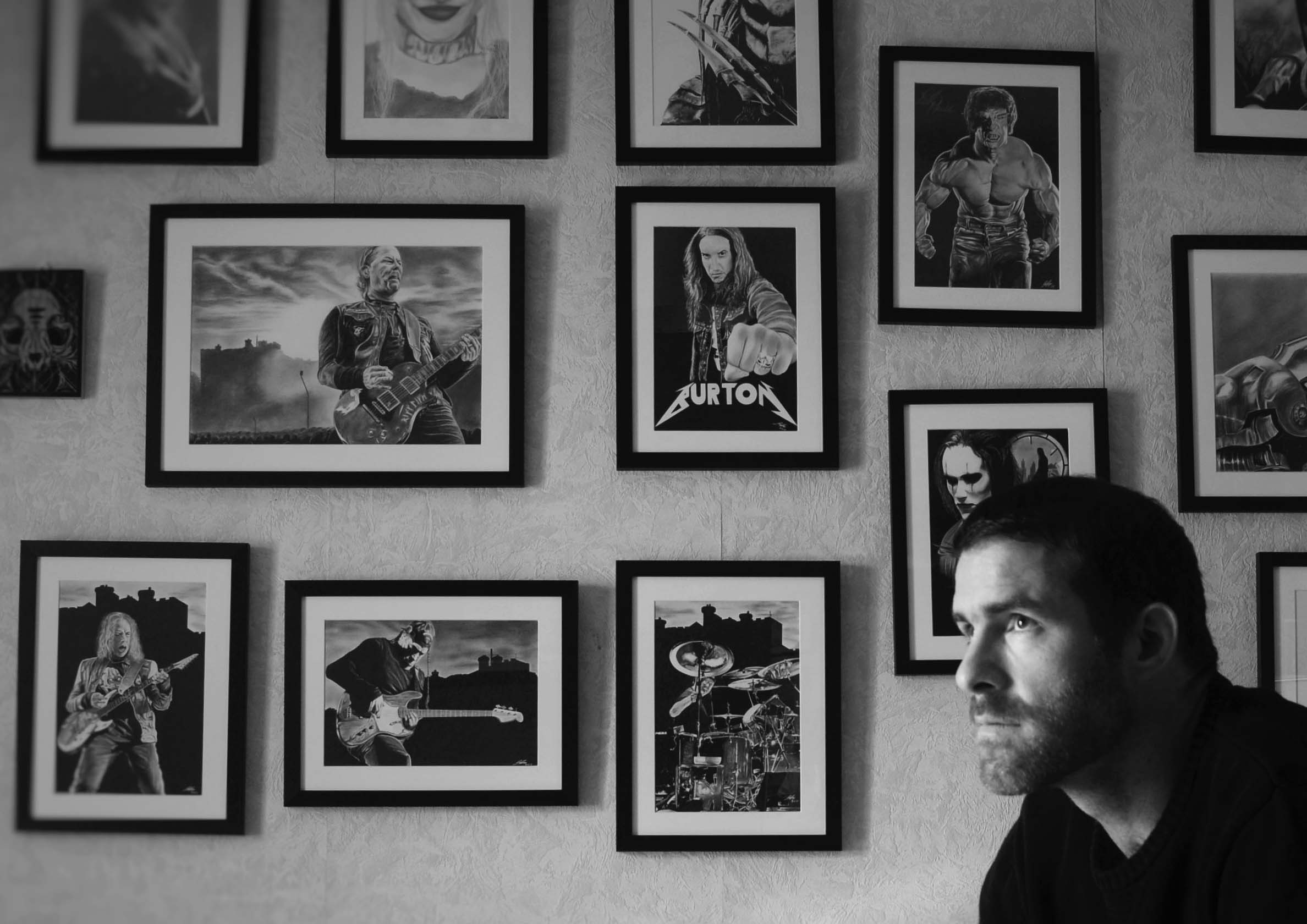 FAQ.

Where are you based?
Ireland.

Do you accept orders placed from anywhere in the world?
I sure do!

How long will it take to recieve my order?
Once shipped anywhere in Ireland or the Uk is less than one week. International orders can take anywhere from 2 to 3 weeks to arrive.

What is this store's return and exchange policy?
Generally I do not except returns or exchanges. However, If there is an issue with your order, I will of course help you out.

How do I pay for my order?
The checkout process is powered by PayPal, The most trusted online payment solution on the web. Also you can pay using card using the trusted Stripe system.